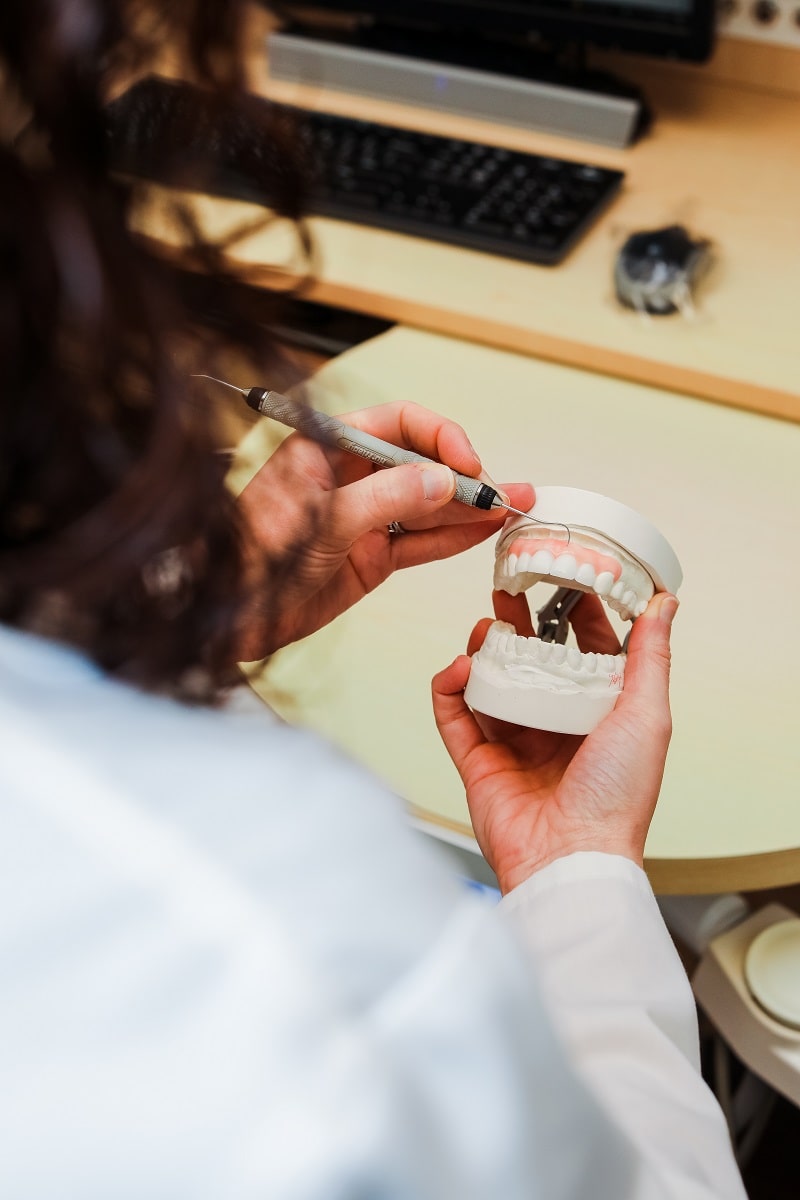 If you are looking for a brighter, cleaner, more dazzling smile, then cosmetic dentistry could be for you. Cosmetic dentistry covers a range of services that can help to improve the appearance of your mouth, teeth, and gums.
Cosmetic dentistry includes a wide range of services and procedures, from minor fixes to major surgeries. The most common of these are:
Teeth Whitening. Removing stains from your teeth is one of the quickest ways to improve their appearance, and this is one of the most common procedures we perform.

Veneers. Dental veneers are thin, white coverings for your teeth, and are made of porcelain, resin, or ceramic. They can be used to fix a number of cosmetic issues such as crooked teeth or damaged enamel.

Crowns, also known as dental caps, cover and protect damaged teeth. They can also be used in cosmetic dentistry to cover misshapen or very stained teeth.

Dental implants. Dental implants can be used to completely replace teeth that are damaged or misshapen. Fixing implants is a more serious procedure than a filling, but can have a dramatic effect on the appearance of your teeth.
There are many reasons to look into cosmetic dentistry. If your teeth are damaged, misshapen, or stained, you might have difficulty eating or speaking. Or you simply might be unhappy with how your teeth look.
Whatever your concerns and questions, talk to us today about cosmetic dentistry, and we'll explain how we can improve both your smile and your self-confidence.
How much does Cosmetic Dentistry Cost?
The cost of cosmetic dentistry can vary widely depending on the procedures you decide on.
Teeth whitening is typically inexpensive, but more involved procedures such as fitting implants can be more expensive. If you are curious about cosmetic dentistry, give us a call and we'll be able to provide you with an estimated cost.
Is Cosmetic Dentistry Bad for Your Teeth?
No. If carried out carefully by a skillful dentist, there is no reason why cosmetic dentistry should be bad for your teeth. In fact, cosmetic dentistry can be used to fix minor problems with your teeth caused by incorrect alignment or damage.
What is the Difference Between a Cosmetic Dentist and a Regular Dentist?
Dentists come in many kinds! Some dentists only work in cosmetic dentistry, and others do not offer the procedures we've mentioned above.
Here at Main Dental, we do it all – whether it's improving your smile, or making sure that your family's teeth are healthy.
Want a brighter smile?
Give us a call today and take the first steps toward a brighter, whiter, more confident smile