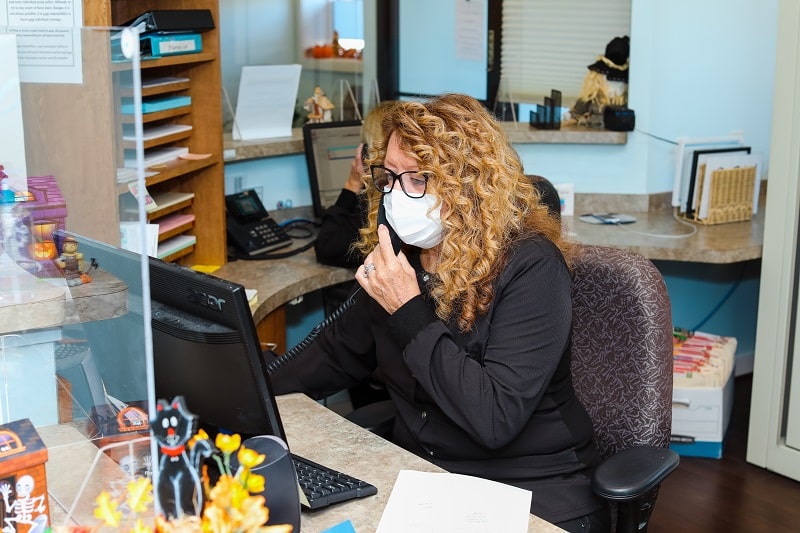 If you have a dental emergency, we are here for you. Give us a call now, and we'll fit you in as soon as we can. Common dental emergencies include:
A bad toothache

An injury in which one or more teeth have been knocked out,

A tooth abscess that has become infected and is causing swelling and pain
In addition, there are a number of other types of issues that might be an emergency, depending on their severity:
Fixing a chipped tooth

Tooth filling fell out

Dental crown pain

Broken tooth repair

Tooth abscess
If you have a dental emergency, or are unsure of how serious your dental problem is, call your dentist first. Your dentist is the best person to address your dental emergency, since they know both you and your teeth.  However, call a local urgent care center or even an emergency room if you have a serious injury and are unable to reach your dentist.
Rest assured, at Main Dental we take dental emergencies very seriously. If you are in trouble, give us a call now, and we'll see you as quickly as we can.
What is considered a dental emergency?
In general, any dental problem that needs immediate treatment to stop bleeding, alleviate severe pain, or save a tooth is considered an emergency.
This consideration also applies to severe infections that can be life-threatening. If you are unsure, call us to ask – it's better to be safe than sorry.
Is a root canal considered an emergency treatment?
A root canal is typically considered to fall under the umbrella of emergency dentistry. Tooth infections are extremely painful and uncomfortable, and they can cause serious complications if they are left untreated, including the death of the infected tooth.
How much do emergency appointments cost?
It really depends on your insurance. Most dental insurance plans will cover you for emergency appointments, and most of the procedures that they involve. However, you should check with your insurance provider before scheduling an appointment if you are unsure of the cost to yourself.
Tooothache?
If you have a dental emergency, give us a call today and we'll see you as soon as we can