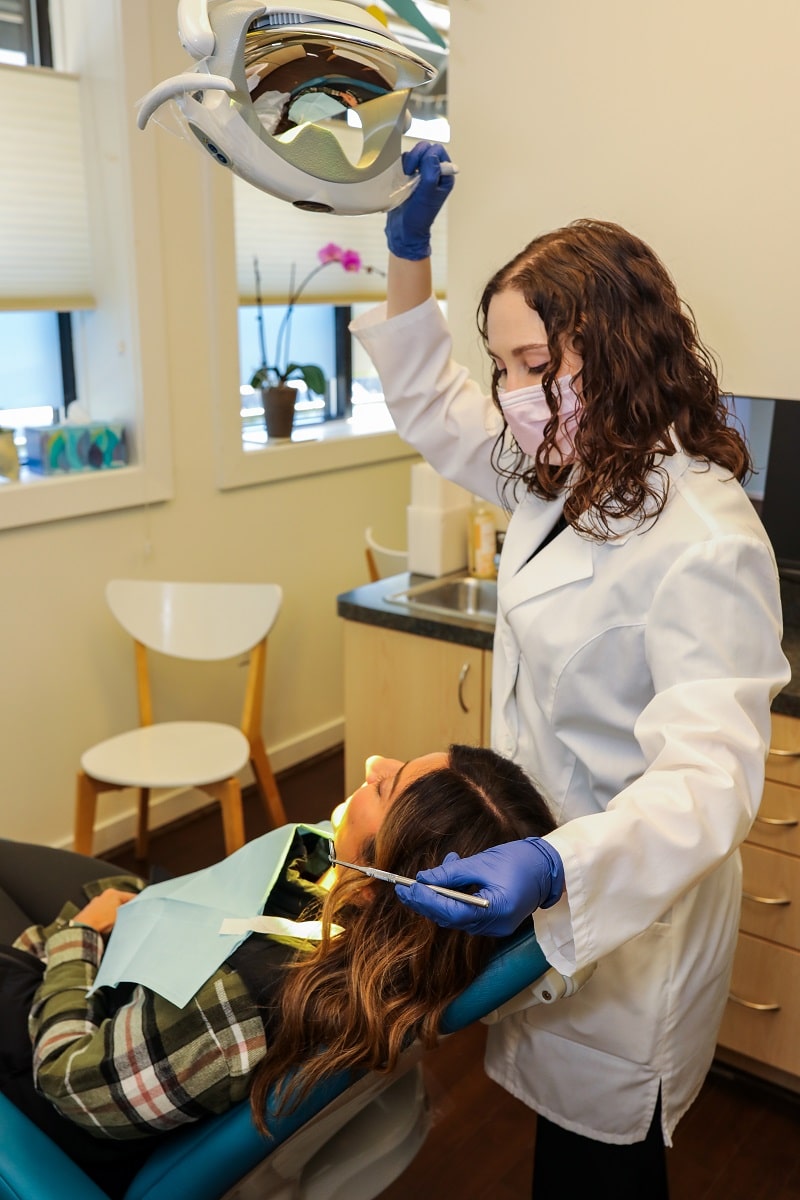 If you have a problem with your teeth, gums, or jaw, your first step should be to book a dentist appointment. The vast majority of dental and oral issues can be addressed and managed by routine care and preventative dental visits.
However, sometimes your dentist may recommend oral surgery if you have a tooth that is painful or broken.  It's important that you get this advice first. Going straight to an urgent care clinic or the ER can be a costly way to address dental issues, and they may only give you medicine and tell you to see a dentist anyway. Your dentist should be the person, in other words, who recommends surgery.
The most common reasons why your dentist will recommend surgery include:
Painful or severely damaged teeth. Sometimes for orthodontic purposes as well.

Impacted teeth. Sometimes there isn't enough room for emerging teeth in your jaw, and they will need to be removed.

Jaw-joint issues. The temporomandibular joint (TMJ) connects your jaw to your skull, and it can develop several issues that are best addressed via surgery.

Overbite or underbite. Severe cases of jaw misalignment can be treated via surgery.
To address these problems, your dentist may recommend oral or maxillofacial surgery. Oral and maxillofacial surgeons have extra training and education beyond what's expected for a dentist. Some get a medical degree (an MD) along with their oral surgery diplomas. They put in at least 4 years of training in a hospital-based surgical program alongside medical residents in many different specialties, including anesthesia.
Do I need oral surgery?
Your dentist is the best person to decide whether you need oral surgery. If you are experiencing issues with your teeth, gums, or jaw, you should talk to them first to determine your options.
What are the risks of oral surgery?
If performed by a properly trained surgeon or dentist, the risks of oral surgery are very low. However, if you are concerned about upcoming oral surgery, you should speak to your dentist. They will be able to explain the operation that is planned, and its risks.
What is the most common oral surgery?
The most common type of oral surgery is wisdom teeth removal, though dental implants are becoming more common. More complex procedures like bone grafting or corrective jaw surgery are less common, but required for some patients.
Experience better oral surgery
With the right training, tools, and preparation, oral surgery need not be painful. Give us a call and we'll explain why.